This weekend proved to be incredibly relaxing. Yesterday we attended Nags Head Church, one we love to visit every time we're in the area. Pastor Rick Lawrenson started a great series on prayer called Deeper that I'm anxious to listen to via podcast during the weeks ahead. A link to their podcast can be found here. Afterwards, I had to at least dip my toes in the water since I hadn't been to the beach at all.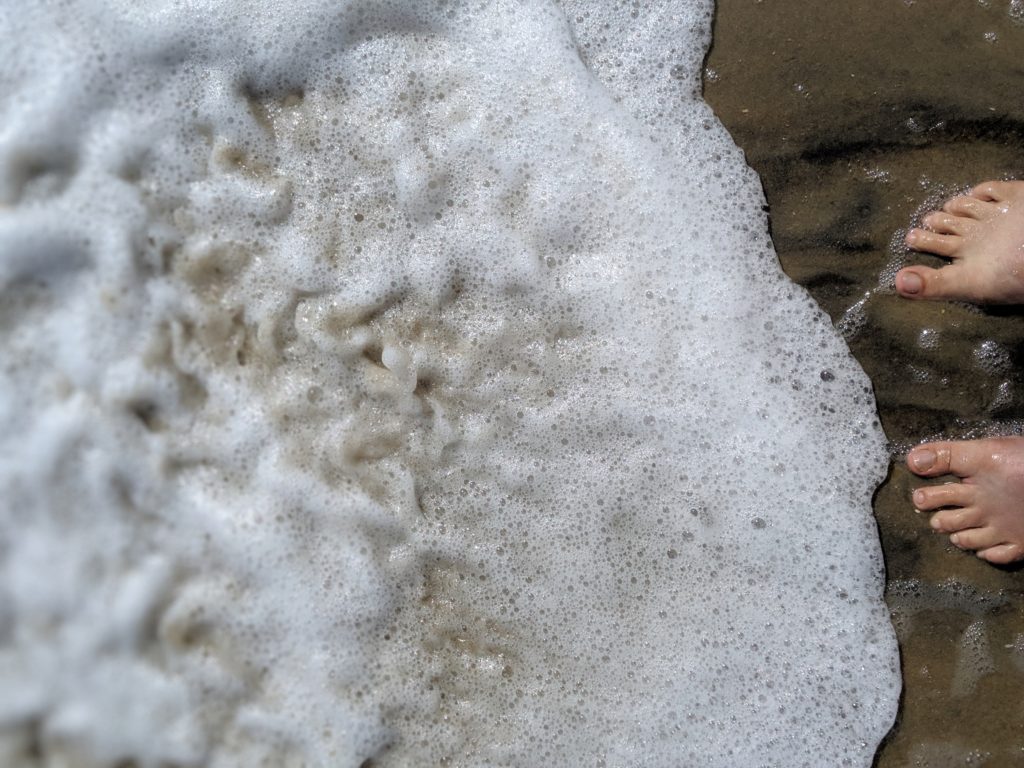 We grabbed a quick breakfast before hitting the Pointe Golf Club for a round of 18. Early for our 12:39 tee time, we enjoyed a good pace, with very little back up. Matt won the day with an 82, Ron shot an 86 (only the second time he's broken 90) , and I was happy with my 100. Good day for all of us!
We had a family dinner at Dune's Restaurant, before heading home for an early night. We were up at the crack of dawn to play 18 holes at Holly Ridge, a classic old school golf course, that must be played. Think Tin Cup and you'll understand Holly Ridge. Matt won the day with an 86, we tied in our team effort, Ron and I also scoring an 86. Ron and I take whoever's score is best on each hole and play against Matt, makes the game more fun. Separately, I had one of my best scores, a 95 and Ron shot a 98. Good way to end a restful weekend before heading on the next part of our journey.
At 11:19 a.m. we pulled out of site 17 of the OBX Campground, heading west. Hurricane Dorian is bearing down on the east coast. We're praying for our friends and family as the storm decides what it is going to do. Praying fervently it will go back out to sea.